One of my British friends asked me about local food & I thought to share some tips about Aussie's eating ration.


As many of you know they do eat kangaroo's meat.
Although some people believe that is a pet's food as the way it produced (hunting) is not hygienic enough for human consumption. I will disagree with that – it is far too good product to feed your pets when you can make a really great stake on BBQ out of it. Meat is lean & nutritious, and if someone feels pity for poor animals, I should assure everyone that there are more then enough kangaroos & wallabies (smaller version of the first ones) over here & they can be a nuisance (pests – local word for it) destroying gardens & else. They through themselves at passing automobiles while crossing roads & can damage your car, thus those famous road signs & big double bull-bars in the front of most local cars are for. They are cute of cause & I do love cows too, yet I like beef stake & kebabs.

I haven't tried crocodile meat yet, but I do look forwards to it. This meat is more common for northern parts of Australia – where a 'source' habituate – in warmer tropical climate – closer to Equator. I heard that the taste reminds the mixture of chicken & fish – that will be curious experience.
Sea products unquestionably are very popular & accessible: prawns, mussels, calamari, crabs & any other sort of creatures – which unfortunately I am not very keen on, except a good fish. They have a white salmon here – I have never heard of it before - unusual.
Italian cuisine is as popular here as in Europe, especially bakery & pasta dishes. Indian is yet not as popular as it is in the UK, so as Greek past its pick of popularity here. Asian restaurant are the most common here - understandably – as so many people who immigrated to Oz from China, Korea, Japan, Malaysia, Vietnam & others brought their taste in food.
Sushis are very popular. There are types I never came across with in the UK. They have sort of long rolls here – instead of cutting them into smaller peaces – they leave them long. By eating two of those you may replace traditional English sandwich & have a healthier type of lunch. It's also more affordable way of having this dish. There are chicken schnitzel sushi rolls, which I suspect to be an Aussie invention.


You cannot buy sandwiches from supermarket her which is very different to the UK food retail. Fresh bread rolls, baguettes, burgers & wraps can only be purchased from cafes. Shredded carrot & pickled beetroot is very common component of sandwiches here, which is also traditionally Australian (in comparison to the UK, for example).
Pumpkin is very popular (and not only on Hallowing) – is like a second potato here, as well as sweet potato is big in the food section. That must be similar to the USA – traditional turkey garnished with pumpkin & sweet potatoes.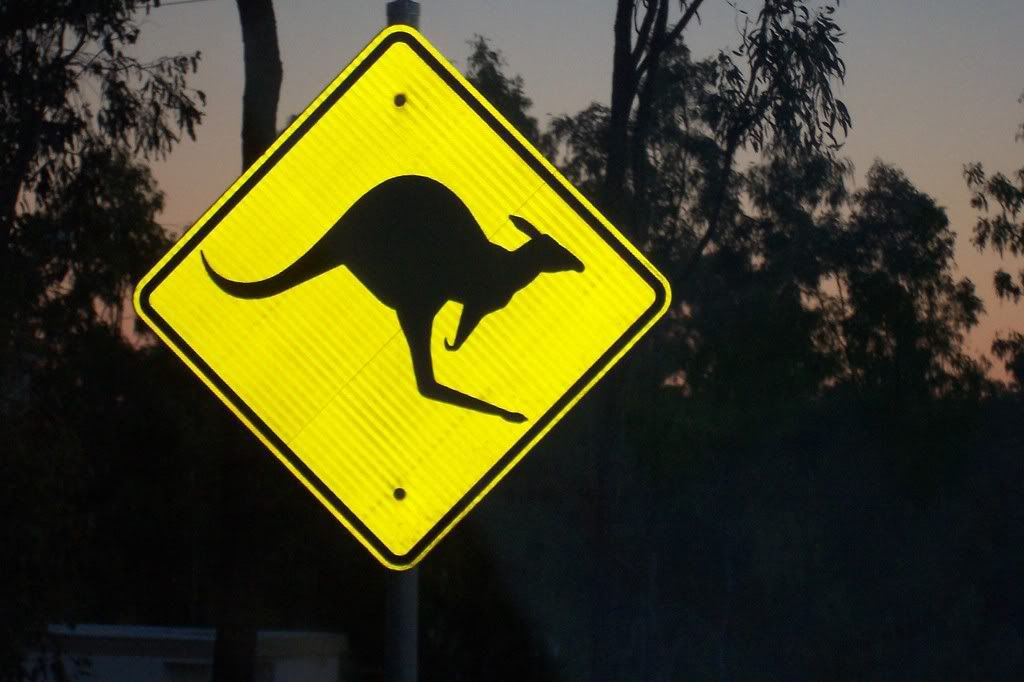 Aussie pies are also different & very nice. They are full of calories but will satisfy you for a while & have a great variety. Traditional dessert from Oz is lamingtons (it was even served specifically at the citizenship certificate award ceremony of my friend). Lamingtons are squire sponge cakes covered around in chocolate powder toped with coconut shreds. For curious owners of a sweat tooth recipe can be found here: http://www.taste.com.au/recipes/3352/lamingtons

My comparison may be based on my living long in the UK & picking on differences with British common foods. They probably will be more discoveries, but obviously no-one can bit Australia on BBQ cooking – thanks for climate permission.